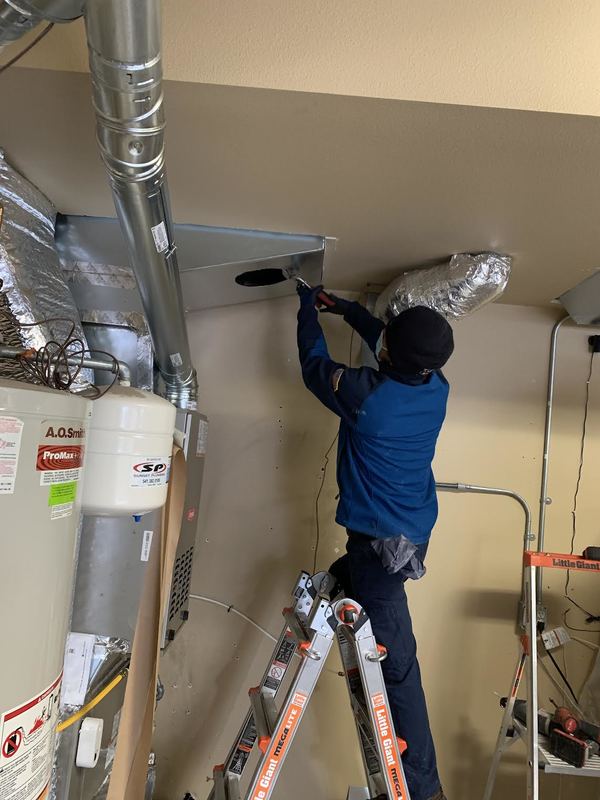 Recognizing the impact of the ductwork, we focus on it. Home Heating & Cooling is the only HVAC company in the greater Bend area with our own duct cleaning truck. This stand-alone part of our operation is entirely concentrated on optimizing duct system performance. We've proven that our efforts pay for themselves in energy savings, fewer repairs, and extended HVAC system lifespan.
What is Air Duct Cleaning?
Most people are now aware that indoor air pollution is an issue of growing concern and increased visibility. Many companies are marketing products and services intended to improve the quality of your indoor air. You have probably seen an advertisement, received a coupon in the mail, or been approached directly by a company offering to clean your air ducts as a means of improving your home's indoor air quality. These services typically — but not always — range in cost from $675 to $1,500 per heating and cooling system, depending on:
the services offered
the size of the system to be cleaned
system accessibility
climatic region
level of contamination
Expert Duct Cleaning Service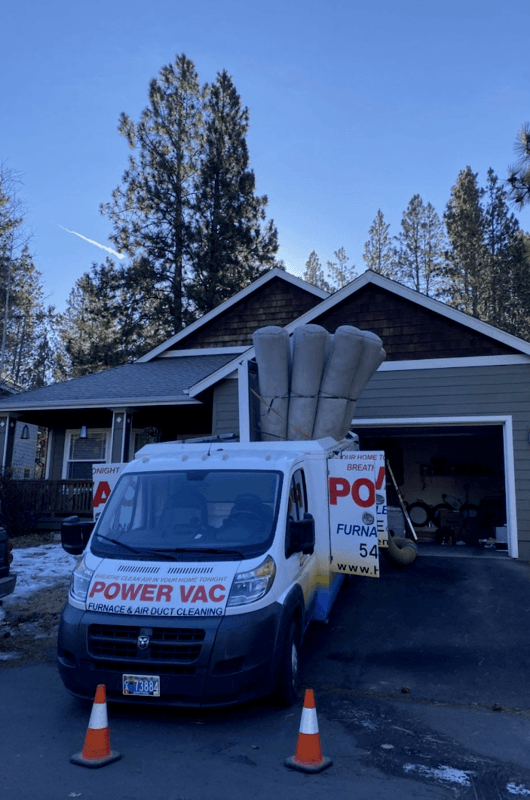 When you want the best for your home, you rely on the best people. At Home Heating & Cooling, we brag about our office and field personnel because it's all true. The ratings and reviews of our customers don't lie. We've assembled a team of hard-working, honest, and dedicated professionals. Our techs are extensively trained, kept up to date, and are background checked, and drug-screened.
Schedule an appointment today for duct cleaning in the greater Bend area!
Rest assured, we take good care of you, the ducts, and your home. We respect your property and include those extra precautions to avoid disruption and damage. Our specialization in duct services includes state-of-the-art technology, job-specific tools, in-depth experience, and cutting-edge protocols. We deliver unmatched benefits, including improved air quality, safety, and comfort, and stand behind our work. Locally owned and operated, Home Heating & Cooling makes sure we are the right choice for duct cleaning service anywhere across Bend, La Pine, Redmond, Powell Butte, Sisters and Sunriver, OR.

HVAC Services Sunriver, OR | Duct Cleaning Service Redmond, OR | Residential HVAC Services Powell Butte, OR
Duct Cleaning Service & Ductwork Cleaning

Bend, OR, Powell Butte, OR, Sunriver, OR, Redmond, OR, La Pine, OR & Sisters, OR